Member Spotlight: Lawrence Forte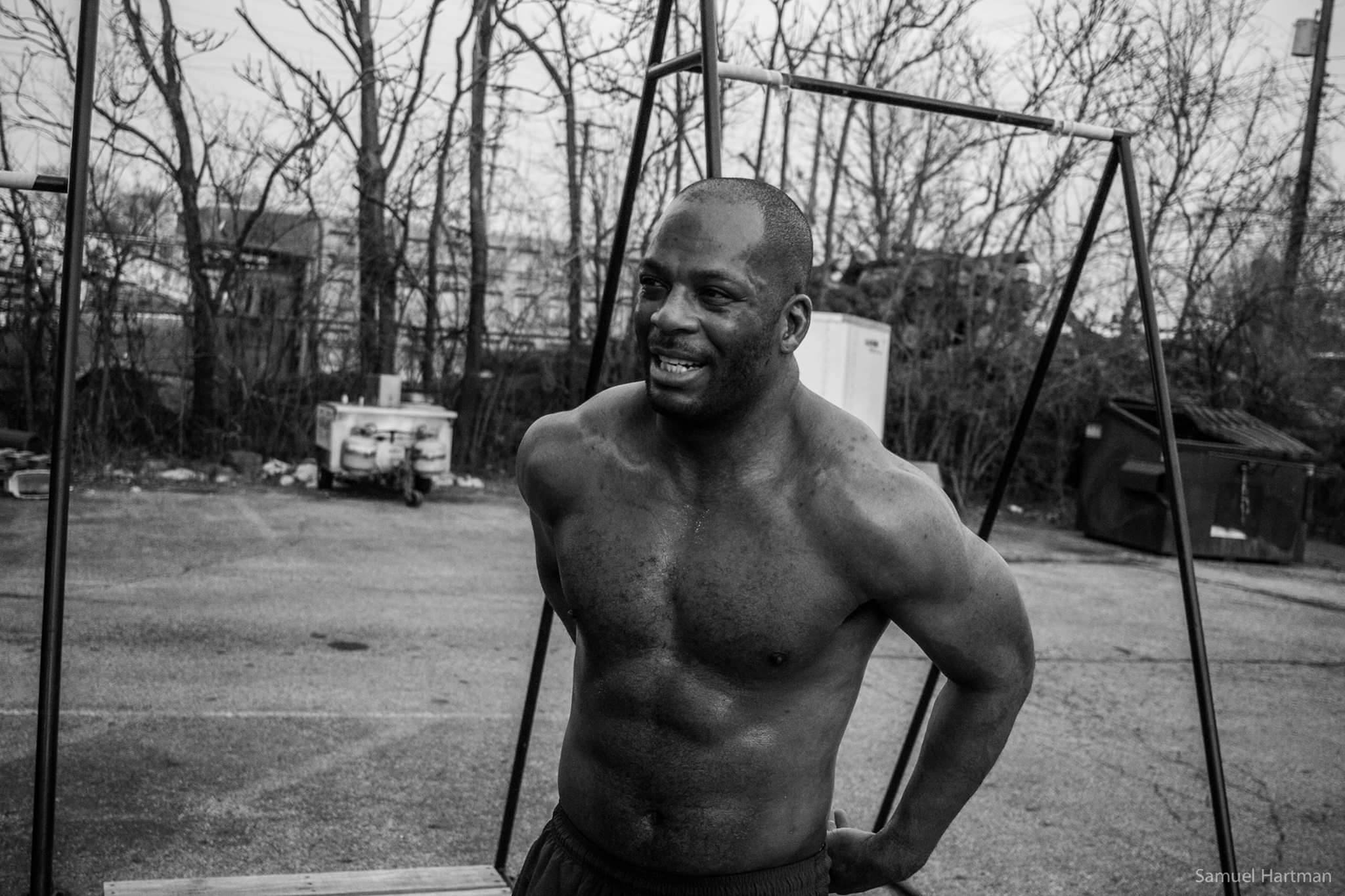 It started out with me wanting to get off the couch and become active again. I was always big into outdoor sports, hiking, rock climbing, mountain biking, skateboarding, and bmx-ing. After about 6 years of inactivity, I decided that I had to do something, I had to get up and get active again. I went hiking and mountain biking a couple of times by myself and, I would find myself winded after a 5 mile hike, or having to walk my bike up a hill. I no longer had endurance and stamina. I was out of shape, and I wanted to do something about it. I signed up with the local gym, and with any gym it gets monotonous. With no guidance and direction I was just "throwing" weights around not making progress. I was only going twice a week, every other month for 30 mins. You know, how most people use their gym membership.
While scrolling through my dogs Instagram account (he's insta famous), a groupon for CrossFit popped up. At that time I had only vaguely heard of CrossFit. I opened the app. and it was a groupon for $49 for two beginner class sessions to a crossfit box. Sounded like a good deal to me, so I youtubed CrossFit videos and watched what was soon to become a part of my daily passion. I was impressed with what I saw; groups of people do WODs (wall balls, box jumps, thrusters, etc.) I thought to myself "pfft, I can do that" and I bought the groupon.
Well the box was so far away that I could not make any of the classes in time. Determined to try CrossFit, I googled boxes near me. I went to some of the boxes to see what I would be getting myself into. Out of all of the Boxes that I visited and staff that I spoke with, Pat was the only one that made me feel welcomed (thank you Pat).
So I signed up for the 101 classes. That Monday I went to my first 101 class coached by Marissa. She had us doing all kinds of crazy moments with just the pvc pipes, but it felt like Cirque du Soleil movements (youtube it). A month went by and I survived Marissa's 101 class, with improved mobility, and most of the movements down (I say most only because I "muscle up" everything, a work still in progress). Now it was time for my "big boy pants", signing up.
I made the commitment to CFC. My first class I attended was an eye opener; it was a partner WOD with thrusters. My partner said to me "I can only do 95lbs, if you want to do more", I just said "95lbs should be fine". NOPE, I couldn't get my third one up. You should have seen his face, I laugh about it now, but that look……I knew I had a lot of work to do.
Fast forward to now, I could not be happier with my decision joining. I have vastly improved my mobility, strength, and endurance (I can get that third rep.now, LOL). I can see the changes and progress that have been made. I am RX'ing all the WODs. Hitting good numbers with the weights, and doing well with the gymnastic movements. I am happy with the feats that I am achieving. But there is still need for improvement, and I know that the members at CFC will help me with my journey.
Between the coaches, athletes, the spirit, the comradery, and the genuine care that we all have for one another; there is truly a bond here. We all push each other to improve, to do better, and celebrate even the slightest achievements accomplished; for this I want to thank all of you at CFC for making this a brother/sisterhood.